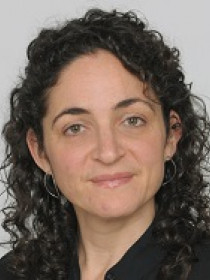 Jessica
L.
Adler
Assistant Professor of History and Health Policy & Management, Florida International University
Connect with Jessica
About Jessica
Adler's research and teaching interests include U.S. health, social, welfare, and disability policy, war and society, health and medicine, and American political development. She has particular expertise in the origins and evolution of the U.S. veterans' health system and federal involvement in health care. Her current projects examine the late twentieth century history of the veterans' health program and medical care in American prisons.
Contributions
Publications
"
Veterans, Like Other Working-and Middle-Class Americans, Increasingly Rely on Public Health Programs
"
American Journal of Public Health
108
, no.
3
(
2018
):
298-299
.
Highlights research showing that demands on the Department of Veterans Affairs (VA) health system have recently escalated, and that VA patients who are low-income, live in rural areas, and lack other sources of coverage get a relatively high percentage of their care from the VA. I propose that the nature and level of demands on the system be thoughtfully considered during policy debates about the VA's challenges.
Burdens of War: Creating the United States Veterans Health System
(
Johns Hopkins University Press, 2017
).
Discusses the origins and evolution of the U.S. veterans' health system – now the nation's largest integrated health care system. It traces changing expectations and perceptions of medical services and veterans' benefits, and how politics and social circumstances shaped the structure, implementation, and experience of a federal health program.