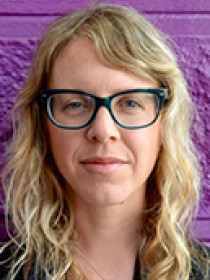 Jessica
A.J.
Rich
Assistant Professor of Political Science, Marquette University
Connect with Jessica
About Jessica
Rich's research focuses on international development, with an emphasis on social policy, civil society, and state capacity. Her regional expertise is in Latin America, with a particular focus on Brazil. An overarching theme in Rich's work is how activists outside and inside the state work together to build state capacity for social welfare policies.
Publications
"
Organizing 21st-Century Activism: From Structure to Strategy in Latin American Social Movements.
"
Latin American Research Review
55
, no.
3
(
2020
).
Examines the role that a social movement's organizing structure plays in determining the tactics it is likely to adopt. The article illustrates the argument through a case study of Brazil's AIDS movement, acclaimed throughout Latin America for its ability to pursue hybrid tactics for policy influence.
State-Sponsored Activism: Bureaucrats and Social Movements in Democratic Brazil
(
Cambridge University Press, 2019
).
Explains Brazil's continued success on AIDS treatment and prevention policy by highlighting the ways in which a powerful, autonomous social movement enables the state to sustain transformative social policies over time.