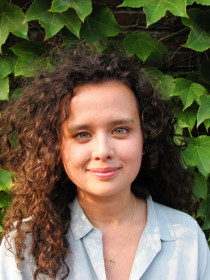 Jessica
Simes
Assistant Professor of Sociology, Boston University
Connect with Jessica
About Jessica
Simes' research focuses on how the growth in imprisonment over the last 30 years affected community life in the United States. Her work examines geographic disparities in imprisonment, the growth and effects of solitary confinement, and the role of anti-immigrant sentiment in support for punitive immigration policies and harsher sentencing outcomes for non-citizens. She serves as Secretary for Thrive Communities, a Massachusetts prisoner reentry program, and has worked for the City of Boston and the Massachusetts Department of Correction as a research fellow.
Contributions
Publications
"
The Politics of Immigration and Crime
" (with ), in
The Oxford Handbook of Ethnicity, Crime, and Immigration
, edited by
Sandra Bucerius and Michael Tonry
(
Oxford University Press, 2014
).
Traces the historical origins of the criminal immigrant stereotype and the implications of this stereotype for policy making.