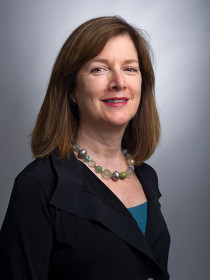 Joan
Fitzgerald
Professor of Public Policy and Urban Affairs, Northeastern University
Connect with Joan
About Joan
Fitzgerald focuses on urban climate action and strategies for linking it to equity, economic development, and innovation. Fitzgerald points to leading cities in North America and Europe and offers strategies for lagging cities to accelerate their action. Fitzgerald's ongoing Climate Just Cities Project examines strategies for post-Covid urban climate action to emphasize equity. She blogs on viral inequality and urban climate action on Planetizen.
Fitzgerald's academic and consulting work has been supported by the Funders Network for Smart Growth and Sustainable Communities, John D. and Catherine T. MacArthur, Annie E. Casey, Rockefeller Brothers, Rockefeller, Surdna, Century, and Robert Wood Johnson Foundations and the Urban Sustainability Directors' Network. She has also conducted research for the U.S. Department of Labor, the Massachusetts Technology Collaborative, the Boston Housing Authority and other government agencies.
Publications
"
Transitioning From Urban Climate Action to Climate Equity
"
Journal of the American Planning Association
(
2022
).
Examines the climate action planning process for five U.S. cities that have recently updated their climate action plans to focus on equity: Austin (TX), Baltimore (MD), Cleveland (OH), Portland (OR), and Providence (RI). Identifies how planners and policymakers are making the climate action planning process more inclusive of marginalized groups and incorporating equity into the plan's goals.
Greenovation: Urban Leadership on Climate Change
(
Oxford University Press, 2020
).
Argues that too many cities are only implementing random acts of greenness that will do little to address the climate crisis. Calls for "greenovation"—using the city as a test bed for adopting and perfecting green technologies for more energy-efficient buildings, transportation, and infrastructure more broadly. Contends that while many city mayors cite income inequality as a pressing problem, few cities are connecting climate action and social justice—another aspect of greenovation.
Emerald Cities Urban Sustainability and Economic Development
(
Oxford University Press, 2010
).
Looks at how American cities are leading the way toward greener, cleaner, and more sustainable forms of economic development. Examines how investing in green research and technology may help to revitalize older industrial cities and offers examples of cities that don't make the top-ten green lists.

"
Governing Green Stormwater Infrastructure: The Philadelphia Experience
" (with ).
The International Journal of Justice and Sustainability
22
, no.
2
(
2016
):
256-268
.
Discussses how many cities throughout the world are adopting green infrastructure techniques to reduce stormwater and sewer overflows into waterways, which is particularly problematic for places experiencing more frequent and severe rain events. Examines how governance of green stormwater implementation is proving to be as important as the techniques themselves.