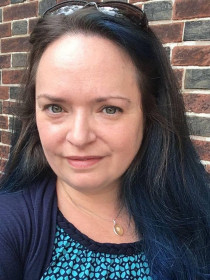 Joan
Maya
Mazelis
Associate Professor of Sociology, Rutgers University-Camden
Former Chapter Leader, New Jersey-Philadelphia SSN
Connect with Joan
About Joan
Mazelis specializes in the study of urban poverty and social support, using qualitative interview methods to explore the meaning and understanding people have of their own situations. Her work focuses on rising inequality, the power of American individualism in perceptions about poor people, the erosion of the public safety net and the importance of the private safety net, and how people both build and avoid social ties with others. She is an affiliated scholar at the Center for Urban Research and Education at Rutgers University-Camden.
No Jargon Podcast
Publications
Surviving Poverty: Creating Sustainable Ties among the Poor
(
NYU Press, 2017
).
Examines the experiences of people living below the poverty level, looking at the tension between social isolation and social ties among the poor to explore how they survive and the benefits they gain by being connected to one another.