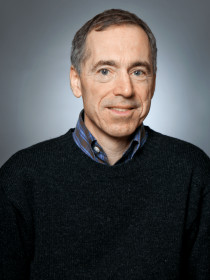 John
Eckenrode
Professor of Human Development and Director, Bronfenbrenner Center for Translational Research, Cornell University
Connect with John
About John
Eckenrode's work focuses on child abuse and neglect, adolescence, early interventions such as home visiting, and translation research.
Contributions
Publications
"
Income Inequality and Child Maltreatment in the United States
" (with ).
Pediatrics
(
online-first article, February 2014
).
Shows that higher levels of county-level income inequality is associated with higher rates of child abuse and neglect as reported to child protective service agencies. The effect is independent of poverty effects, although the inequality effect is strongest in the poorest counties.
"
Primary Prevention of Child Abuse and Neglect
" in
Violence against Women and Children: Consensus, Critical Analysis, and Emergent Priorities
, edited by
Mary. P. Koss, Jacquelyn W. White, and Alan E. Kazdin
(
American Psychological Association, 2011
),
71-91
.
Reviews what is known about the primary prevention of child abuse and neglect. Offers suggestions for improving the evidence base and conducting the next generation of research on what works in preventing child maltreatment.