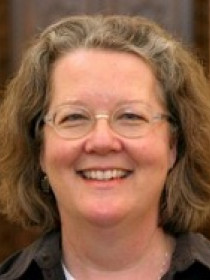 Joli
Jensen
Hazel Rogers Professor of Media Studies, University of Tulsa
About Joli
Jensen studies the relationship between media and contemporary culture, with special interest in claims about media influence; beliefs about the arts; and the value of cultural choices. She founded and directs the Henneke Faculty Writing Program at the University of Tulsa, and is the author of Write No Matter What: Advice for Academics (Chicago, 2017) and a series of columns on academic writing in Vitae.  She has started a new TU Public Scholar Initiative, designed to help faculty reach beyond academic audiences. 
Contributions
In the News
Guest to discuss
the media and society
on
PBS's "Power of Ideas"
, Joli Jensen,
December 20, 2001
.
Publications
Is Art Good for Us? Beliefs about High Culture in American Life
(
Rowman & Littlefield, 2002
).
Questions our taken-for-granted assumptions about the transformational power of high culture.
"
Fandom as Pathology: The Consequences of Characterization
" in
McQuail's Reader in Mass Communication Theory
, edited by
Denis McQuail
(
Sage, 2002
),
342-354
.
Explores the misrepresentation of popular culture fans as deranged and desperate.
The Nashville Sound: Authenticity, Commercialization and Country Music
(
Vanderbilt, 1998
).
Explores how and why we want music to be "authentic," in relation to concerns about the effects of commerce on culture.
Redeeming Modernity: Contradictions in Media Criticism
(
Sage, 1990
).
Analyzes how the media are blamed for the perceived ills of modern life.