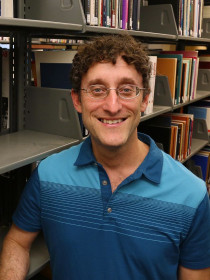 Jonathan
Oberlander
Professor of Social Medicine and Health Policy and Management, University of North Carolina at Chapel Hill
Connect with Jonathan
About Jonathan
Oberlander's research focuses on U.S. health care policy, the politics of health care reform, and Medicare. He has written on access to health insurance, health care cost control, Medicare, Medicaid, and the Children's Health Insurance Program. He regularly speaks about health care reform to community organizations and health care associations.
Contributions
Publications
"
Throwing Darts: Americans' Elusive Search for Health Care Cost Control
"
Journal of Health Politics, Policy and Law
36
, no.
3
(
2011
):
477-484
.
Explains why efforts at cost containment in the U.S. have fallen short, and analyzes the cost containment provisions of the Affordable Care Act.
"
Medicare and the Federal Budget: Misdiagnosed Problems, Inadequate Solutions
" (with ).
Journal of Policy Analysis and Management
30
, no.
4
(
2011
):
928-934
.
Explains why much of the conventional wisdom about Medicare – such as the presumption that Medicare can't control its spending and therefore requires structural reform – is wrong and why reform proposals like that offered by Congressman Paul Ryan would hurt Medicare beneficiaries.
"
The Health Bill Explained at Last
" (with ).
New York Review of Books
57
, no.
13
(
August 2010
):
61-63
.
Presents a guide to what is and is not in the Affordable Care Act, and how the law will change the U.S. health care system.
"
Long Time Coming: Why Health Reform Finally Passed
"
Health Affairs
29
, no.
6
(
2010
):
1112-1116
.
Analyzes the enactment of the 2010 Affordable Care Act and the political strategies and circumstances that permitted the Obama administration and Congressional Democrats to pass health reform.
The Political Life of Medicare
(
University of Chicago Press, 2003
).
Provides an overview of Medicare's political history since 1965, exploring the evolution of program reform and the rise of partisan conflict over Medicare in recent years.