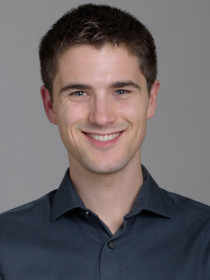 Joseph
B.
Warren
PhD Candidate in Political Science, University of California-Berkeley
Connect with Joseph
About Joseph
Warren's research focuses on democracy and inequality, with specific policy attention devoted to land use and housing policies. Overarching themes in Warren's writings include the value of democratic decision-making mechanisms for achieving policy goals.
Publications
"
How the Structure of Legal Authority Affects Political Outcomes
,"
May 22, 2019
.
Notes some legal systems have an authoritative central body to set rules for all cases, while others do not. Considers how variation in the structure of legal authority affect political competition between unequal groups. Finds the concentration of legal authority increases inequality by increasing incentives for all groups to invest in political organization. Finds once all groups expend effort to shape policy outcomes, those with a resource advantage are better able to make use of that advantage.
"
Why Does Local Control Constrain the Housing Supply?
," (with ),
January 20, 2019
.
Notes a common explanation for housing supply constraints is an inherent bias by local governments against new housing. Considers why developers with large potential profits cannot compensate local residents for approving new development. Argues that they currently cannot do so because of high transaction costs in obtaining regulatory approval. Finds, therefore, local control over land use is consistent with increasing the housing supply if local land-use regulatory institutions are restructured to facilitate bargains between developers and local residents.
"
Law Without Hierarchy
,"
December 7, 2018
.
Considers how it is possible for legal systems without a central authoritative body to develop coherent legal rules, such as is observable in American labor arbitration or WTO dispute resolution. Finds when either disputant can veto a potential arbitrator and arbitrators care about being selected in the future, then arbitrators have an incentive to use reasoned explanations for their decisions in order to conceal policy preferences that could lead to future rejection.