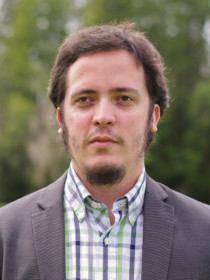 Juan
Arroyo-Flores
PhD Candidate in Sociology, University of South Florida
Connect with Juan
About Juan
Arroyo-Flores' work focuses on digital culture, media sociology, Identity Theory, and social network analysis. Overarching themes in Arroyo-Flores' work include social networks, identity management, and online interaction. His dissertation aims to explore massive multiplayer online gamers' identity management, and social networks (online and offline) using both quantitative and qualitative methods. Arroyo-Flores is currently working on a funded project regarding the Puerto Rican sentiment towards mid-term elections and their political ideologies, for those living in one of the 50 states.
Contributions
Juan Arroyo-Flores
Alessandra Rosa
Publications
"
The Puerto Rican Vote Nationwide and in Florida
," (with ),
University of South Florida
,
February 18, 2019
.
Analyzes a public opinion poll of Puerto Rican voters' political preferences and ideologies, including a subset that moved to the continental United States after Hurricane Maria.