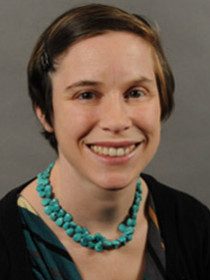 Karen
Ross
Assistant Professor of Conflict Resolution, University of Massachusetts Boston
Connect with Karen
About Karen
Ross' research focuses on conceptual and methodological issues at the intersection between education, peacebuilding, and social activism. She is interested in how we can better understand the impact of grassroots peacebuilding programs, particularly educational ones. As part of this interest, she conducts research on how educational programs are linked to participation in social movements and other forms of social activism. Much of this research is based in Israel, focusing on the conflict between Jews and Palestinians (within Israel) and between Israel and Palestine, with involvement in additional interventions in South Africa and the United States. Ross also focuses her research on methodological and epistemological questions related to measuring impact. Outside of academia, she is a dialogue facilitator and facilitator trainer and has worked as a consultant for UNESCO, GPPAC, and the American Friends Service Committee.
Contributions
Publications
Youth Encounter Programs in Israel
(
Syracuse University Press, 2017
).
Attempts to assess the potential of Jewish-Palestinian youth encounter programs to create social positive change by considering the relationship between participation in Jewish–Palestinian encounters and the long-term worldview and commitment to social change of their participants.