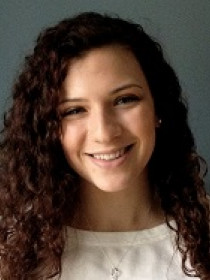 Kathleen
Powell
Postdoctoral Research Fellow of Criminal Justice, Drexel University
Connect with Kathleen
About Kathleen
Powell's research focuses on understanding the impact of involvement with the criminal justice system across social life in America. Ongoing projects include measuring the implications of paternal incarceration for children; the effect of youth's level of system contact on socioeconomic outcomes into adulthood; the consequences of juvenile justice reform for system-involved youth; and the occupational health of public defenders.
Publications
"
Distinguishing Petty Offenders from Serious Criminals in the Estimation of Family Life Effects
" (with ).
The ANNALS of the American Academy of Political and Social Science
665
, no.
1
(
2016
):
195-212
.
Compares different ways of thinking about fathers' levels of "harm" to better understand variation in the impact of paternal incarceration for children – finding that conventional distinctions used by the criminal justice system may be less useful than those used by family-focused approaches for promoting children's welfare in the era of mass incarceration.