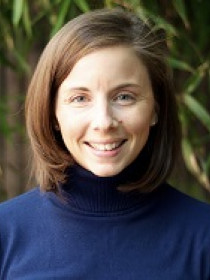 Kelly
Dittmar
Assistant Professor of Political Science, Rutgers University-Camden
Scholar, Center for American Women and Politics, Eagleton Institute of Politics, Rutgers University-New Brunswick
Connect with Kelly
About Kelly
Dittmar studies gender and American politics. Her research focuses on gender and American political institutions, including the presidency and Congress, with a particular focus on how gender informs campaigns and the impact of gender diversity among elites in policy and political decisions, priorities, and processes. Her current work focuses on the role of women political professionals on legislative and campaign work. Dittmar is a Scholar at the Center for American Women and Politics at Rutgers' Eagleton Institute of Politics, where she manages national research projects and contributes to CAWP's work to advance women in American politics.
Contributions
No Jargon Podcast
Publications
A Seat at the Table
(with ) (
Oxford University Press, 2018
).
Includes unprecedented insights from over three-quarters of the women serving in the 114th Congress. Examines the interactions of gender with race/ethnicity, party, geography, and other factors shaping legislative behavior. Makes a strong case for why women's representation matters in Congress and, more generally, in American politics.
Navigating Gendered Terrain: Stereotypes and Strategy in Political Campaigns
(
Temple University Press, 2015
).
Investigates how gender influences campaign strategy using survey and interview data with candidates and campaign practitioners. Considers the ways in which strategic and tactical decisions can influence the gendered nature of campaign institutions.
"
Cracking the 'Highest, Hardest Glass Ceiling:' Women as Presidential and Vice Presidential Candidates
" (with ), in
Gender and Elections: Shaping the Future of American Politics
, edited by
Susan J. Carroll and Richard L. Fox
(
Cambridge University Press, 2014
),
49-79
.
Examines gender stereotypes in presidential campaigns, discussing the history of women running and particular candidacies of women for president and vice president in 2008 and 2012.
"
A Woman on the Hill: A Front-Row Seat to Women's Impact in Congress
"
PS: Political Science and Politics
46
, no.
1
(
2013
):
187-189
.
Describes experience as an APSA Congressional Fellow and its influence on generating new and innovative research questions and methodology on the impact of women in office.
"
Preparedness Meets Opportunity: A Case Study of Women's Increased Representation in the New Jersey Legislature
" (with ), in
Breaking Male Dominance in Old Democracies
, edited by
Drude Dahlerup and Monique Leyenaar
(
Oxford University Press, 2013
),
23-48
.
Investigates the history of women in the New Jersey legislature, focusing specifically on the causes – preparedness, opportunity, and critical actors - for the dramatic increase of women from 2004 to 2011.
"
Turning the Tables: Behind Every Successful Woman
" in
Women and Executive Office: Pathways and Performance
, edited by
Melody Rose
(
Lynne Rienner Publishers, 2012
),
231-258
.
Analyzes stereotypical expectations and media coverage of political spouses in the 2008 Democratic primary, focusing on the spousal role as an indicator of the gender dynamics of presidential office.