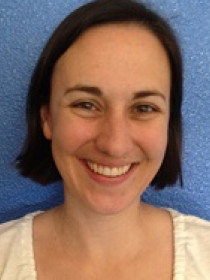 Kelsey
McCowan
Heilman
Former Staff Attorney, New Mexico Center on Law and Poverty
Connect with Kelsey
About Kelsey
Kelsey's work at the Center on Law and Poverty has focused on healthcare reform implementation in New Mexico. She is a leader in the New Mexico Health Care for All Coalition and is the former co-chair of the Consumer Stakeholder Advisory Group to the New Mexico Office of Health Care Reform. Primary research and advocacy efforts have focused on the Medicaid Expansion in New Mexico, Health Insurance Exchange implementation (especially as it relates to coordination with Medicaid), and affordability of coverage low-income adults in the Exchange.
Publications
"
The Basic Health Program in New Mexico: SM 54/HM 38 Report for New Mexico's Legislative Finance Committee
,"
New Mexico Center on Law and Poverty
,
October 31, 2012
.
Examines the affordability of coverage in the Health Insurance Exchange for adults with incomes between 138% and 200% of the Federal Poverty Level and evaluates the potential of a Basic Health Program to improve affordability and quality of coverage for this low-income population.
"
The Medicaid Opportunity in New Mexico
,"
New Mexico Public Health Association
,
September 30, 2012
.
Looks at the benefits to New Mexico of expanding Medicaid pursuant to the Affordable Care Act by analyzing state general fund costs and benefits, economic development and workforce issues, and potential impact on health and economic security of low-income families.
"
Health Benefit Exchange in New Mexico
,"
Con Alma Collaborative Blueprint 4 Health
,
August 31, 2011
.
Makes recommendations for the development of a strong, consumer-focused Health Insurance Exchange in New Mexico.