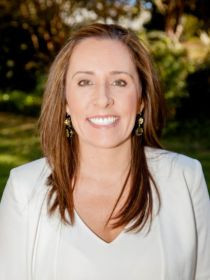 Kimberley
L
Fletcher
Associate Professor, San Diego State University
Connect with Kimberley
About Kimberley
Fletcher's research focuses on the key role the U.S. Supreme Court has played in interpreting presidential decision-making in the area of foreign affairs since 1936. Overarching themes in Fletcher's writings include institutional aspects of law through developmental and historical lenses to help understand law as a political phenomenon. Fletcher serves as on a pre-law initiative planning committee at SDSU.
Contributions
In the News
Publications
The Collision of Political and Legal Time: Foreign Affairs and the Supreme Court's Transformation of Executive Authority
(
Temple University Press, 2018
).
Finds that it is the Supreme Court's institutional positioning that redefines the scope and breadth of presidential powers vis-à-vis Congress in the area of foreign affairs.