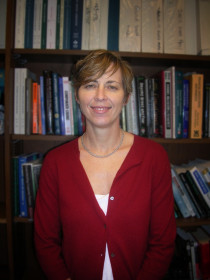 Kimberly
D.
Krawiec
Sullivan and Cromwell Professor of Law, University of Virginia-Main Campus
Connect with Kimberly
About Kimberly
Krawiec's current research analyzes "taboo trades" exchanges that are contested by society and, in some cases, forbidden altogether. She has written on commercial surrogacy, egg and sperm markets, and sex work. At the moment, much of her work is on incentives for organ donation. Although financial incentives are part of the menu, she is most interested in non-financial incentives, such as kidney swaps, NEAD chains, and priority systems that provide an incentive to donate. Another area of her research centers on the regulation of financial markets and business organizations. At present, she is examining the administrative process surrounding the Volcker Rule, a complex and highly-contested provision of Dodd-Frank.