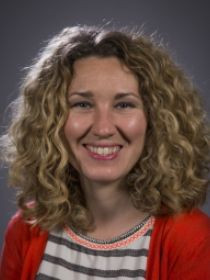 Kristen
D.
Gleason
Assistant Professor of Psychology, University of Southern Maine
About Kristen
Gleason's current research focuses on understanding the issues surrounding the crime of human trafficking as it occurs in Hawai`i. She is interested in exploring the local context in which both labor and sex trafficking occur in the islands. Using discourse analytic methods, she is examining the multiple ways in which the idea of human trafficking is conceptualized and the impact this has on local efforts to address the problem. With a Master's degree in Counseling Psychology, she is also interested in the importance of considering culture when designing, funding, and implementing social service policy and interventions.
Contributions
Publications
"
Human Trafficking in Hawai`i from the Perspective of Service Providers
,"
121st Annual Conference of the American Psychological Association
,
2013
.
Examines the problem of human trafficking in Hawai'i, and how to address issues for service providers that arise in the context of a multi-island state where important resources may not be localized.
"
Puni Ke Ola: Life Flourishes in a Drug-Free Community
" (with ).
The Community Psychologist
46
, no.
3
(
2013
):
27-29
.
Explores how knowledge of Hawaiian cultural values and beliefs and honoring indigenous "ways of knowing" can lead to more effective and meaningful substance abuse prevention programs for Hawaiian youth.