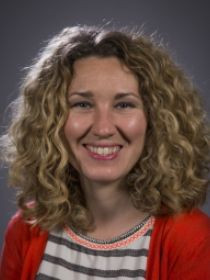 Kristen
D.
Gleason
Assistant Professor of Psychology, University of Southern Maine
About Kristen
Gleason received her Ph.D. in Community and Cultural Psychology from the University of Hawai'i at Manoa in 2016. Her current research focuses on understanding the systemic and structural factors that contribute to and maintain homelessness. She is committed to fostering collaborative community partnerships and addressing local concerns in socially just and practical ways.
Contributions
Publications
"
Human Trafficking in Hawai`i from the Perspective of Service Providers
,"
121st Annual Conference of the American Psychological Association
,
2013
.
Examines the problem of human trafficking in Hawai'i, and how to address issues for service providers that arise in the context of a multi-island state where important resources may not be localized.
"
Puni Ke Ola: Life Flourishes in a Drug-Free Community
" (with ).
The Community Psychologist
46
, no.
3
(
2013
):
27-29
.
Explores how knowledge of Hawaiian cultural values and beliefs and honoring indigenous "ways of knowing" can lead to more effective and meaningful substance abuse prevention programs for Hawaiian youth.