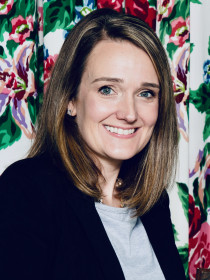 Kristy
L.
Ouellette
Extension Professor of 4-H Youth Development, University of Maine
Connect with Kristy
About Kristy
Ouellette's research focuses on the the impact of the 4-H youth development program on first generation members. Through the lens of social capital, Ouellette explores the connections and intentional pathways young people who engage in PYD experience. Overarching themes in Ouellette's writings include, outreach to undeserved audiences, expanding pathways for youth, social and cultural capital and first generation youth. Ouellette serves as a 4-H Thriving Regional Champion, a member of the National Association for 4-H Youth Development Professionals, American Educational Research Association and Maine Afterschool Network. She is also a school board member in her local district.
Contributions
In the News
Guest to discuss
Redefining Learning: A WDinExt Podcast
on
Bob Bertsch
, Kristy L. Ouellette,
August 17, 2017
.