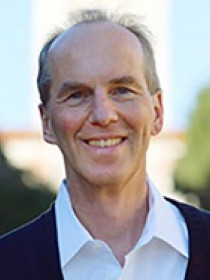 Kurt
Weyland
Mike Hogg Professor of Liberal Arts, University of Texas at Austin
Connect with Kurt
About Kurt
Weyland's recent research has focused on democratization, authoritarian rule, fascism, and populism in Latin America and Europe, from the 19th century onward. His particular interests have been external influences on domestic developments. His second area of research concerns populism, a political strategy in which personalistic leaders base their quest for power on widespread but heterogeneous and weakly organized mass support. Because populist leaders stand on precarious ground, they seek to concentrate power and attack presumed enemies. Populism therefore poses risks to the quality of democracy; in fact, where the institutional framework is weak, populism threatens democracy's survival.
Contributions
Publications
Making Waves: Democratic Contention in Europe and Latin America since the Revolutions of 1848
(
Cambridge University Press, 2014
).
Shows why rapid waves of spontaneous challenges to authoritarian rulers, triggered by a striking precedent, achieve little long-term success, as recently confirmed in the Arab Spring. Calculated challenges that established organizations initiate in tune with domestic opportunities hold better prospects for achieving democracy.
Leftist Governments in Latin America: Successes and Shortcomings
(
Cambridge University Press, 2010
).
Demonstrates through case studies of Venezuela and Bolivia vs. Brazil and Chile that the moderate, party-based left in Latin America achieved better socioeconomic performance than the contestatory, populist left, which also undermined pluralist democracy.