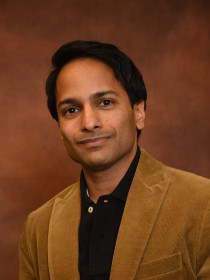 Kushan
Dasgupta
Doctoral Candidate in Public Policy, University of Southern California
Connect with Kushan
About Kushan
Dasgupta's research focuses on how non-union labor organizations organize and advocate in the pursuit of policy goals. Specifically, he examines how such organizations pursue local minimum wage policies and use such policies to secure other benefits for low-wage workers, including wage theft protection and paid sick days provisions. He also volunteer regularly with multiple non-profits in Los Angeles, such as South Asian Network and Asian Americans Advancing Justice, by helping at citizenship clinics, where he and others assist legal permanent residents in filling out the "N-400" form, the application for naturalization and citizenship.
Contributions
Publications
"
How a Housing Advocacy Coalition Adds Health: A Culture of Claims-Making
" (with ).
Social Science & Medicine
165
(
2016
):
266-262
.
Examines how a housing coalition previously uninvolved in health issues crafted appeals in a health-related campaign to prevent a local hospital's demolition. Uses participant observation and archival evidence to identify dominant arguments and limits to the coalition's rhetorical capabilities.