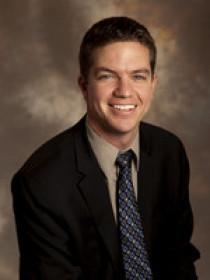 Kyle
Beardsley
Associate Professor of Political Science, Duke University
Connect with Kyle
About Kyle
Beardsley's research interests include the political consequences and causes of third-party involvement in peace processes, the nature of intrastate rebellion, the motivations for and implications of gender balancing in post-conflict security forces, and the effects of nuclear-weapons proliferation on crisis behavior. He has over two-dozen academic publications on these topics and has a working book manuscript on gender equality in and through peacekeeping operations. Prior to being on faculty at Duke, Beardsley was on faculty at Emory University.
Publications
The Mediation Dilemma
(
Cornell University Press, 2011
).
Explores how third-party conflict management frequently does well in securing short-term peace, but also can contribute to greater instability in the long run, especially when the third parties rely on leverage.
"
Winning with the Bomb
" (with ).
Journal of Conflict Resolution
53
, no.
2
(
2009
):
278-301
.
Explores the deterrent implications for nuclear weapons and finds that states with nuclear weapons tend to prevail more often in their international crises, and their crises tend to be shorter.