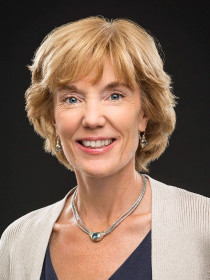 Laura
W.
Perna
GSE Centennial Presidential Professor of Education, University of Pennsylvania
Connect with Laura
About Laura
Perna's research uses various methodological approaches to identify how social structures, educational practices, and public policies promote and limit college access and success, particularly for groups that are underserved by higher education. She has served as President of the Association for the Study of Higher Education (ASHE), Vice President of the Postsecondary Division of the American Educational Research Association (AERA), and chair of Penn's Faculty Senate. She was a member of the Gates Commission on the Value of Postsecondary Education and is on the Board of Directors for the Postsecondary National Policy Institute (PNPI).
Contributions
No Jargon Podcast
Publications
The Attainment Agenda: State Policy Leadership in Higher Education
(with ) (
Johns Hopkins University Press, 2014
).
Draws on data collected from case studies of the relationship between public policy and higher education performance in five states to offer a framework for understanding how state public policy can effectively promote higher education attainment.
The State of College Access and Completion: Improving College Success for Students from Underrepresented Groups
(with ) (
Routledge, 2013
).
Draws together leading researchers to summarize the state of college access and success and provide recommendations for how institutional leaders and policymakers can effectively improve college access and completion.
Understanding the Working College Student: New Research and its Implications for Policy and Practice
(
Stylus Publishing, LLC, 2010
).
Provides a multi-faceted picture of the characteristics, experiences, and challenges of working college students and identifies implications of working for undergraduate students' educational experiences and outcomes.