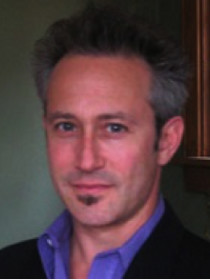 Lawrence
M.
Berger
Director, Institute for Research on Poverty and Professor and PhD Chair, School of Social Work, University of Wisconsin-Madison
Connect with Lawrence
About Lawrence
Berger conducts research that focuses on how economic resources, sociodemographic characteristics, and public policies influence parental behaviors as well as child and family welfare. Through his work, he seeks to enhance the capacity of public policy in improving family resources and functioning, and contributing to children's development and wellbeing within suitable environments. As part of these efforts, he often resorts to multiple statistical methods in order to analyze data from a range of large-scale datasets. Lawrence Berger is currently serving as Director of the Institute for Research on Poverty and is a fellow at the American Academy of Social Work and Social Welfare. 
In the News
Guest to discuss
poverty and child maltreatment
on
University of the Air
, Lawrence M. Berger,
January 10, 2016
.
Guest to discuss
foster care's impact on academic achievement for kids
on
IRP Podcasts
, Lawrence M. Berger,
September 2015
.