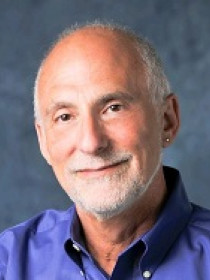 Lenard
W.
Kaye
Professor of Social Work, Director of the Center on Aging, University of Maine, University of Maine
Connect with Lenard
About Lenard
Dr. Lenard W. Kaye is Professor of Social Work at the University of Maine School of Social Work and Director of the University of Maine Center on Aging. A prolific writer in the field of health care and aging, he has published more than 150 journal articles and book chapters and 15 books on specialized topics in aging including social isolation, home health care, productive aging, rural practice, family caregiving, controversial issues in aging, support groups for older women, and congregate housing. His pioneering research and writing on older men's caregiving experiences and help-seeking behaviors, is widely recognized and frequently cited.
Contributions
Publications
A Man's Guide to Healthy Aging: Stay Smart, Strong, and Active
(with ) (
Johns Hopkins University Press, forthcoming
).
Offers a self-help guide for midlife and older men on how to achieve a healthy old age.
"
Older Adult Sexuality, Intimacy, and Sexual Orientation
"
Geriatric Care Management Journal: Special Edition
22
, no.
1
(
Spring 2012
).
Presents a collection of articles, edited by Dr. Kaye, addressing the sexual experience and issues of intimacy in old age.
"
Pharmaceuticals in the Water: Relevance to Older Adults
" (with ).
Generations
33
, no.
4
(
2010
):
26-32
.
Addresses issues and impacts for older adults and other citizens surrounding the improper disposal of prescription drugs in the nation's waterways.
Perspectives on Productive Aging: Social Work with the New Aged
(
NASW Press, 2005
).
Presents a collection addressing a range of issues impacting contemporary gerontological social work practice and views of positive aging.