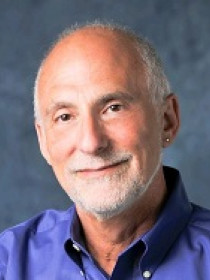 Lenard
W.
Kaye
Professor of Social Work, University of Maine School of Social Work and Director, University of Maine Center on Aging, University of Maine
Connect with Lenard
About Lenard
Kaye is a gerontological health and human services researcher and educator. His teaching focuses on the challenges and opportunities associated with an aging society, and human services leadership, administration and management. He has presented public testimony at the state and federal level on aging-related issues that have public health implications. He has carried out numerous federally-funded and contracted projects for Maine state agencies in the areas of the proper collection and disposal of prescription drugs, geriatric mental health training, alcohol abuse, adult protective services data management, and policy reports on such issues as older adult civic engagement and geriatric health care.
Contributions
Publications
A Man's Guide to Healthy Aging: Stay Smart, Strong, and Active
(with ) (
Johns Hopkins University Press, forthcoming
).
Offers a self-help guide for midlife and older men on how to achieve a healthy old age.
"
Older Adult Sexuality, Intimacy, and Sexual Orientation
"
Geriatric Care Management Journal: Special Edition
22
, no.
1
(
Spring 2012
).
Presents a collection of articles, edited by Dr. Kaye, addressing the sexual experience and issues of intimacy in old age.
"
Pharmaceuticals in the Water: Relevance to Older Adults
" (with ).
Generations
33
, no.
4
(
2010
):
26-32
.
Addresses issues and impacts for older adults and other citizens surrounding the improper disposal of prescription drugs in the nation's waterways.
Perspectives on Productive Aging: Social Work with the New Aged
(
NASW Press, 2005
).
Presents a collection addressing a range of issues impacting contemporary gerontological social work practice and views of positive aging.