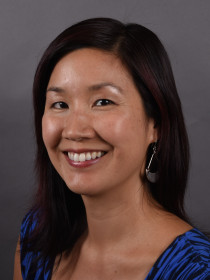 Leslie
Wang
Associate Professor of Sociology, University of Massachusetts-Boston
Connect with Leslie
About Leslie
Wang's research focuses on issues of gender, family, and migration that connect China with the United States. Wang is the author of two books: Outsourced Children: Orphanage Care and Adoption in Globalizing China (Stanford University Press 2016) and Chasing the American Dream in China: Chinese Americans in the Ancestral Homeland (Rutgers University Press 2021).
Contributions
Publications
Outsourced Children
(
Stanford University Press, 2016
).
Discusses countries that allow their vulnerable children to be cared for by outsiders are typically viewed as weaker global players.Argues that China has turned this notion on its head by outsourcing the care of its unwanted children to attract foreign resources and secure closer ties with Western nations.
Chasing the American Dream in China
(
Rutgers University Press, 2021
).
Highlights the stories of American-Born Chinese professionals who move to China during their prime career-building years. Shows how "returning" to China is not necessarily about emotional belonging.