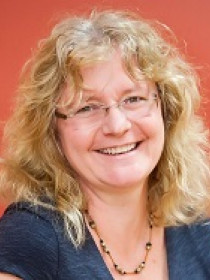 Linda
J.
Beck
Professor of Political Science and Associate Dean of Experiential & Global Education, University of Maine at Farmington
Connect with Linda
About Linda
Beck's current research focuses on environmental politics and civic engagement particularly in Africa. Overarching themes in Beck's writings include sustainable tourism and environmental activism. Beck has served on the board of the Maine Conservation Education Fund and is currently a member of the board for Lalafofofo, a non-profit working on girls and women's empowerment in Tanzania. She is also a member of her local Rotary chapter.
Contributions
Publications
"
Countries at the Crossroads 2011: Senegal
,"
Freedom House
,
2012
.
Summarizes the democratic backsliding that occurred under former President Abdoulaye Wade (2000-2012). The report covers issues related to accountability, public voice, civil liberties, rule of law, anti-corruption and transparency.
"
Capturing Movement at the Margins: Budget Reform in Senegal
" (with ), in
Open Budgets: The Political Economy of Transparency, Participation, and Accountability
, edited by
Sanjeev Khagram, Archon Fung, and Paolo de Renzio
(
Brookings Institution, 2013
),
224-251
.
Argues that the lack of transparency and limited popular participation in the budget processes of francophone African countries like Senegal is less a reflection of their colonial legacy than the dominance of the executive branch and ruling party.
"
Democracy, Human Rights and Governance Assessment of Senegal
," (with ),
United States Agency for International Development
,
December 31, 2012
.
Finds that the concentration of power and resources in Senegal weakens political consensus, undermines rule of law, thwarts political accountability, constrains inclusion, and reduces government effectiveness.
"
Climate Change and Regional Security in West Africa: The Cote d'Ivoire, Nigeria and Senegal
" (with ), in
Climate Change and National Security
, edited by
Daniel Moran
(
Georgetown University Press, 2011
).
Argues that the capacity of West African countries to respond to environmental degradation associated with global warming will be less dependent upon the anticipated severity of the desertification, droughts, and coastal flooding than the variable capacity of their political institutions to respond to these problems.
Brokering Democracy in Africa: The Rise of Senegal's Clientelist Democracy
(
Palgrave Macmillan, 2008
).
Compares the impact of democratic reform among four different ethno-regional groups of Senegalese, including the diaspora in New York City. The shared Senegalese political culture of clientelism is refracted in their socio-cultural identities and associational life with significant impact on the process of democratization.
"
The Enabling Environment for Social Accountability in Mongolia
," (with ),
World Bank
,
May 31, 2007
.
Reports on the capacity of Mongolia's civil society for civic engagement by analyzing the conditions that promote social accountability and identify priorities for promoting policy, legal and institutional reform to improve these conditions in Mongolia as well as capacity building for Mongolian Civil Society Organizations.
"
West African Muslims in America: When are Muslims Not Muslims?
" in
African Immigrant Religions in America
, edited by
J. Olopuna
(
New York University Press, 2007
).
Focuses on the associational life of West African Muslims whose transnational networks help them adapt to their host country while permitting them to retain distinctive identities as African Muslims that influence their socio-economic and political incorporation. Research for this chapter was part of a larger study of New York City's diverse Muslim community funded by a Ford Foundation Institutional Grant to Columbia University in the wake of 9/11.