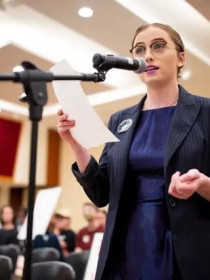 Lindley
E.
Hornsby
Graduate Student, New Mexico State University
Connect with Lindley
About Lindley
Hornsby's research focuses on interprofessional collaboration in schools, gun violence prevention, and reproductive healthcare. Overarching themes in Hornsby's writings include systems thinking and health promotion. Hornsby serves New Mexico State University in as President of the Graduate Student Social Work Association and as an Organizing Committee Member for the Graduate Worker Union (UE-Local #1498).