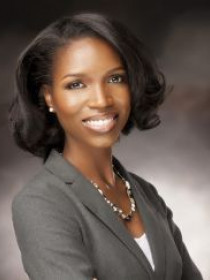 Loneke
T.
Blackman Carr
Assistant Professor of Community and Public Health Nutrition, University of Connecticut
Connect with Loneke
About Loneke
Blackman Carr's research aims to address health disparities in African American women. Her body of work mainly focuses on understanding and reducing the disparity in behavioral weight loss intervention outcomes where, on average, African American women, experience subpar weight loss. Blackman Carr also seeks to improve physical activity and sedentary behaviors among African American women, particularly by understanding the driving cultural mechanisms. She aims to gain equity in public health solutions for all participants, and inform the policies that impact individuals' lives.
Contributions
Publications
"
Racial Differences in Weight Loss Mediated by Engagement and Behavior Change
" (with ).
Ethnicity & Disease
28
, no.
1
(
2018
).
Sets out to determine if a primarily Internet-delivered behavioral weight loss intervention produced differential weight loss in African American and non-Hispanic White women, and to identify possible mediators. Suggests that the weight loss disparity between African American and non-Hispanic White women may be addressed through improved website engagement and adoption of weight control behaviors.
"
SafeTalk: Training Peers to Deliver a Motivational Interviewing HIV Prevention Program
"
Health Promotion Practice
18
, no.
3
(
2016
):
410-417
.
Tests the feasibility, fidelity, and acceptability of a motivational interviewing counseling training with individuals living with HIV to serve as peer counselors in order to address medication adherence and safer sex. Suggests that the program was feasible and there was positive acceptability; however, fidelity to motivational interviewing was poor.