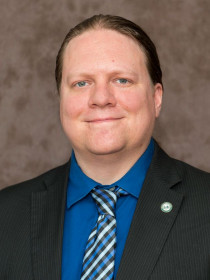 Lukas
Szrot
Assistant Professor of Sociology, Bemidji State University
Connect with Lukas
About Lukas
Szrot's research focuses on environmental sociology and sociology of religion. Overarching themes in Szrot's writing include the historical relationship between religious group identity and environmental concern in the United States, as well as public understanding of science, and the role of social networks in religious change over the life course. Szrot is a senior editor at the Journal Faith. Environment. Religion. Nature & Spirituality (FERNS) at Yale University. 
Contributions
Publications
"
Lynn White, Reconsidered: Religion and Environmental Concern in the United States
"
Journal of Behavioral and Social Sciences
6
, no.
1
(
2019
).
Revisits the claim that Christianity is the most anthropocentric (human-centered, anti-ecological) faith the world has seen. Indicates that environmental concern is lower among white Protestants who view the Bible as the literal word of God, but that most Christians do not differ from other faiths, or the unaffiliated, in environmental concern.