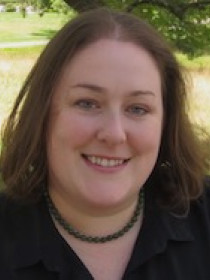 Mallory
E.
SoRelle
Assistant Professor, Sanford School of Public Policy, Duke University
Connect with Mallory
About Mallory
SoRelle's research explores how the development, design, and implementation of public policies shape the political behavior of both elites and ordinary Americans. She pays particular attention to policies designed to regulate the economic, social, and political behavior of American citizens and firms. Motivated by events surrounding the 2008 financial crisis, her current work examines how the development of a U.S. political economy of credit influences policymakers', public interest groups', and citizens' engagement in the politics of consumer financial protection and the consequences of that engagement for both political and economic inequality. She has worked in consumer legal advocacy and electoral politics.
Publications
Democracy Declined
(
The University of Chicago Press Books, 2020
).
Argues that the failure of federal policy makers to curb risky practices can be explained by the evolution of consumer finance policies aimed at encouraging easy credit in part by foregoing more stringent regulation. Explains how angry borrowers' experiences with these policies teach them to focus their attention primarily on banks and lenders instead of demanding that lawmakers address predatory behavior.
"
Partisan Preemption: the Strategic Use of Federal Preemption Legislation
" (with ).
Publius: the Journal of Federalism
4
, no.
1
(
2016
):
486-509
.
Explains how federal lawmakers from both parties have increasingly preempted state power across a number of policy areas, with Democrats doing so to expand regulation across the states and Republicans attempting to curtail it.
"
Policy Feedback
" (with ), in
Theories of the Policy Process: 3rd Edition
, edited by
Paul Sabatier and Chris Weible
(
Westview Press, 2014
),
151-182
.
Provides a review of the existing work on policy feedback effects while outlining important avenues for future research.