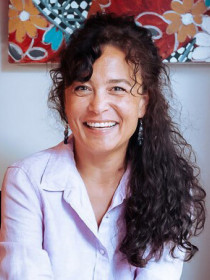 Margaret
T.
Hicken
Research Associate Professor, Survey Research Center, University of Michigan
Connect with Margaret
About Margaret
Hicken's research discusses the ways in which structural racism results in racial inequalities in health. Specifically, she examines the intersection of social stress and environmental exposures. Her work supports the idea that non-white racial/ethnic groups are at a greater risk of exposure to environmental toxicants and that social circumstances make them more vulnerable to the toxic effects of these exposures as well. Hicken also studies the excess risk for poor health due to racial residential segregation (and the accompanying unequal neighborhood quality) and broader cultural racism whereby white social values are taken as the norm. In addition to her research, she also works to change the racial balance of researchers, who produce the knowledge on racism, through student and faculty recruitment efforts and organizations that facilitate progress through graduate school for students of color.
Contributions
Hedwig Lee

Tyler McCormick

Christopher Wildeman
No Jargon Podcast