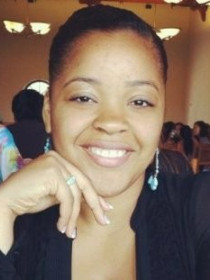 Mariette
Bien-Aime
Ayala
Research Assistant and PhD Candidate in Urban Education, Leadership, and Policy Studies, University of Massachusetts Boston
Areas of Expertise:
Education
Family Policies
Economy & Public Budgets
Connect with Mariette
About Mariette
Ayala is a researcher and program coordinator at University of Massachusetts Boston. During her undergraduate career, she studied at Shanghai University where she received a certificate in Advanced Chinese and Business. She is currently pursuing her PhD in Urban Education, Leadership and Policy at the University of Massachusetts Boston. She was born in Boston, Massachusetts but has close ties to her family in Haiti. She enjoys working as an advocate for underrepresented youth in her community and she hopes for her research to support them and their families.
Contributions
Mariette Bien-Aime Ayala

Sheetal Gowda

Katelyn Kelly

Jeffrey S. Moyer

Mark R. Warren