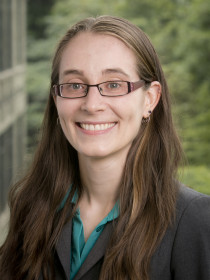 Marina
Gorzig
Assistant Professor of Economics and Political Science, St Catherine University
Connect with Marina
About Marina
Gorzig's research focuses on social inequalities, particularly discrimination in the labor market and health disparities. Overarching themes in Gorzig's writings include assessing the impact of racism and bias on outcomes in the labor market, criminal just system, and housing. She also evaluates the impact of policies to reduce discriminatory behavior. Gorzig is actively involved in promoting undergraduate research and also serves on the LGBTQIA+ Diversity and Inclusion committee at St. Catherine University.
Contributions
In the News
Guest to discuss
Understanding LGBTQ Employment Discrimination
on
New Economic Thinking
, Marina Gorzig,
December 23, 2020
.