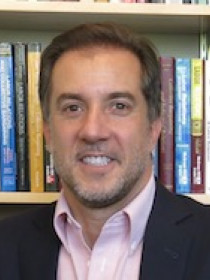 Mark
Anner
Associate Professor of Labor and Employment Relations, and Political Science Director, Center for Global Workers' Rights, Pennsylvania State University
Connect with Mark
About Mark
Anner's research examines international labor solidarity in the Americas, apparel global supply chains, and corporate social responsibility. He also has studied labor law enforcement in Latin America and the limits of Corporate Social Responsibility programs, specifically in the area of Freedom of Association rights. His current research project examines the wildcat strike wave in Vietnam. Mark Anner has collaborated with the Worker Rights Consortium and the American Center for International Labor Solidarity on global workers' rights projects. He has worked for many years as an advisor to the International Solidarity Section of the Norwegian Confederation of Trade Unions. He also was a union organizer for a brief period of time in Boston, and he spent eleven years working with labor unions and labor research centers in El Salvador. He has been an expert witness in the U.S. on Salvadoran labor unionist asylum cases, and he is currently involved in a court case charging a high-ranking ex-military colonel, Inocente Montano, with responsibility in human rights abuses that Anner and his labor union colleagues suffered during El Salvador's civil war.
Contributions
Publications
"
Towards Joint Liability in Global Supply Chains: Addressing the Root Causes of Labor Violations in International Subcontracting Networks
" (with ).
Comparative Labor Law & Policy Journal
(
forthcoming
).
Finds that the root causes of many systemic violations of workers' rights in apparel industry global supply chains are tied to corporate sourcing and pricing practices, and argues that it is thus necessary for corporations to be part of a collective bargaining process with labor and suppliers.
"
Workers' Power in Global Value Chains: Fighting Sweatshop Practices at Russell, Nike and Knights Apparel
" in
Transnational Trade Unionism: Building Union Power
, edited by
Peter Fairbrother, Marc-Antonin Hennebert and Christian Lévesque
(
Routledge, 2013
),
23-41
.
Suggests nuances to four forms of worker power in the global economy – structural, associational, symbolic, and political – and illustrates how they interacted to account for local and transnational activist campaigns to ensure unionization rights in Russell Athletic production facilities in Honduras.
Solidarity Transformed: Labor's Responses to Globalization and Crisis in Latin America
(
Cornell University Press, 2011
).
Argues that global supply chain governance, state structures, and labor ideologies shape four major worker responses to globalization, which vary between progressive forms of labor transnationalism and regressive labor-employer domestic pacts.