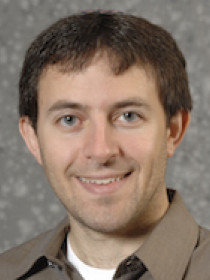 Mark
Axelrod
Associate Professor of Environmental Law and Policy, Michigan State University
Connect with Mark
About Mark
Axelrod's areas of research include environmental and natural resource law and politics, environmental justice, international political economy, particularly trade and development. His environmental scholarship also has a regional focus in India and South Asia.
Contributions
Publications
"
A Gendered Analysis of Fisherfolk's Livelihood Adaptation and Coping Responses in the Face of a Seasonal Fishing Ban in Tamil Nadu & Puducherry, India
" (with ).
World Development
(
2017
).
Examines how fisheries policy impacts people differently, depending on different configurations of gender, occupation, wealth, and power. Finds that women are more likely to adapt reactively (e.g., insufficient nutrition) when they also face low levels of wealth and/or social networks.
"
Governance for Conservation Risks and Crime
" (with ), in
Conservative Criminology
, edited by
Meredith Gore
(
John Wiley & Sons, 2017
).
Demonstrates greater success in preventing conservation threats when policies include enforcement, alternative livelihood opportunities, and stakeholder participation.

"
Michigan Applied Public Policy Brief: Michigan Citizens' Response to Gray Wolf-Related Risks
," (with ),
Institute for Public Policy and Social Research
,
2016
.
Finds that a majority of surveyed residents agreed that management should be based on state agency-generated scientific recommendations, with pluralities supporting inputs from a public vote and university-generated science. Preferences varied by age, gender, education level, region, self-identified ideology, and level of fear towards wolves. Results also indicate limited public knowledge regarding wolf behavior and current policies.
"
Cascading Globalization and Local Response: Indian Fishers' Response to Export Market Liberalization
"
The Journal of Environment & Development
24
, no.
3
(
2015
):
315-344
.
Shows how fishing effort increased more in response to global market demand in districts that had access to information through mobile phones. Simulations show that such increased fishing could deplete some marine species, but regulatory interventions could mitigate these ecosystem pressures while still permitting fishers to benefit from increased demand.