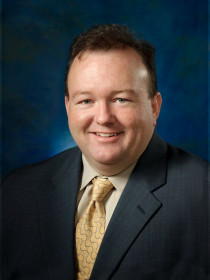 Mark
C.
Long
Professor of Public Policy & Governance and Adjunct Professor of Economics, University of Washington-Seattle Campus
Connect with Mark
About Mark
Long's research examines the effects of public policies on economic opportunity and efficient social mobility, with emphasis on estimating the benefits and costs of those policies. His education-related research focuses on: (1) the effects of high school course-taking and school and college quality on test scores, educational attainment, labor market outcomes, and family formation; (2) the effects of college financial aid on college entry and household savings; (3) gender disparities in educational attainment; and (4) the effects of affirmative action and alternative college admissions policies on college entry. He additionally studies the impact of Seattle's minimum wage law and has previously worked on the economics of nursing labor markets and manufacturing firms' wage and productivity dynamics. Long was elected in 2019 to the Washington State Academy of Sciences is an Associate Editor of the American Educational Research Journal.
Publications
"
Gender Gaps in College Enrollment: The Role of Gender Sorting Across Public High Schools
" (with ).
Educational Researcher
(
forthcoming
).
Uses Florida administrative data to evaluate the role that public high schools play in the growing female advantage in 4-year college enrollment. We find that across-school gender sorting explains 12% and 16% of females' higher rates of enrollment among Hispanic and black students, respectively.
"
Changes in Levels of Affirmative Action in College Admissions in Response to Statewide Bans and Judicial Rulings
," (with ),
Association for Public Policy Analysis and Management Conference
,
Fall 2011
.
Finds substantial declines between 1992 and 2004 in levels of affirmative action practiced by highly selective colleges in the states affected by bans and the Hopwood and Johnson rulings, and no evidence of declines outside these states (and thus modest and generally insignificant declines nationwide). The decline in affirmative action in these particular states affects the local availability of affirmative action to students who live in adjacent states, particularly when the adjacent states lack highly selective colleges.
"
Jockeying for Position: High School Student Mobility and Texas' Top-Ten Percent Rule
" (with ).
Journal of Public Economics
97
(
2013
):
32-48
.
Details how, as a substitute for affirmative action in the wake of the Hopwood decision, beginning in 1998, all students in the state of Texas who graduated in the top 10% of their high school classes were guaranteed admission to any in-state public higher education institution. We show that this policy created incentives for students to attend high schools with lower achieving peers, and that among the subset of students with both motive and opportunity for strategic high school choice, at least 5% enroll in a different high school to improve the chances of being in the top 10%.
"
Gender Sorting across K-12 Schools in the U.S
" (with ).
American Journal of Education
119
, no.
3
(
2013
):
349-372
.
Documents evidence of non-random gender sorting across K-12 schools in the United States. This sorting is highest in counties with more schooling options and occurs even though parents have similar stated preferences for school attributes for their sons and daughters.
"
Effects of High School Course-Taking on Secondary and Post-Secondary Success
" (with ).
American Educational Research Journal
49
, no.
2
(
2012
):
285-322
.
Uses panel data from a census of public school students in the state of Florida to examine the associations between students' high school course-taking in various subjects and their 10th-grade test scores, high school graduation, entry into postsecondary institutions, and postsecondary performance. We find substantial significant differences in outcomes for those who take rigorous courses, and these estimated effects are often larger for disadvantaged youth and students attending disadvantaged schools.
"
Explaining Race, Poverty, and Gender Disparities in Advanced Course-Taking
" (with ).
Journal of Policy Analysis and Management
28
, no.
4
(
2009
):
555-576
.
Shows how, while white students in Florida are more likely to take advanced courses than black and Hispanic students, these disparities are completely explained by differences observable in pre–high school characteristics, notably 8th grade achievement test disparities. Black and Hispanic students attend high schools that increase their likelihood of taking advanced courses relative to observably similar white students; this advantage is largely driven by minorities disproportionately attending magnet schools.
"
Winners and Losers: Changes in Texas University Admissions post-Hopwood
" (with ).
Educational Evaluation and Policy Analysis
30
, no.
3
(
2008
):
255-280
.
Finds that the University of Texas and Texas A&M University complied with the Hopwood ruling such that direct advantages given to Black and Hispanic applicants disappeared (and in some cases became disadvantages). While these universities changed the weights placed on other applicant characteristics in ways that aided underrepresented minority applicants, these changes were insufficient to restore Black and Hispanic applicants' share of admitted students to the levels that would have occurred using traditional affirmative action.