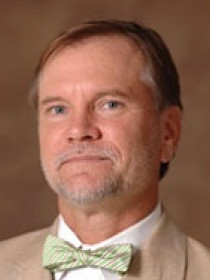 Mark
J.
VanLandingham
Thomas C. Keller Professor of Global Health Systems and Development, School of Public Health and Tropical Medicine, Tulane University
Connect with Mark
About Mark
VanLandingham's recent research focuses on rural-to-urban migration in Southeast Asia; the health of Vietnamese immigrants; and the social and health consequences of Hurricane Katrina for New Orleanians. He teaches or has recently taught Population Studies, Qualitative Analysis, Comparative Health Behavior, and the HIV Epidemic in Southeast Asia.
Contributions
In the News
Guest to discuss
the recovery of New Orleans' Vietnamese community post-Katrina
on
Viet-NOLA
, Mark J. VanLandingham,
July 19, 2013
.
Guest to discuss
Katrina's impact on the population of New Orleans
on
NPR's All Things Considered
, Mark J. VanLandingham,
August 23, 2010
.
"
'Divided' Images Can Warp City's Recovery
," Mark J. VanLandingham,
The Times-Picayune
,
April 17, 2006
.