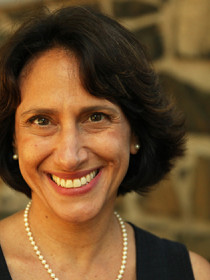 Marlene
Schwartz
Professor of Human Development and Family Sciences, University of Connecticut
Connect with Marlene
About Marlene
Schwartz's research focuses on changing environmental contributors of childhood obesity and poor diet. Overarching themes in Schwartz's writings include testing (a) strategies to improve the school nutrition environment and students diets through local, state and federal policy; (b) interventions to improve the nutrition profile of products available in the charitable food system; and (c) multi-sector community-level interventions to decrease sugary drink consumption. Schwartz has served as a consultant with local, state, and national groups working to improve nutrition in schools and the charitable food system.
Publications
"
Implementing School-Based Policies to Prevent Obesity: Cluster Randomized Trial
" (with ).
American Journal of Preventive Medicine
56
, no.
1
(
2019
):
1-11
.
Examines a three year intervention that was designed to support middle schools in implementing nutrition and physical activity policies. Finds after three years, students in the schools with nutrition policy support exhibited a healthier weight trajectory than students in schools that received only physical activity support or a delayed control condition.