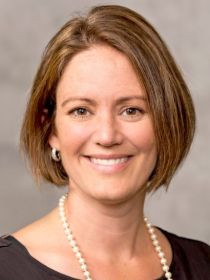 Martha
J.
Bailey
Professor of Economics, University of California-Los Angeles
Connect with Martha
About Martha
Bailey's research focuses on issues in labor economics, demography, and health in the United States, within the long-run perspective of economic history. Her expertise is in gender and demographic issues and policies and programs begun in the United States in the 1960s.
Contributions
Publications
Legacies of the War on Poverty
(edited with ) (
Russell Sage Foundation, 2013
).
Challenges the conventional wisdom that the War on Poverty was a failure by documenting many of its underappreciated successes.
"
Inequality in Postsecondary Education
" (with ), in
Whither Opportunity? Rising Inequality, Schools, and Children's Life Chances
, edited by
G.J. Duncan and R.J. Murnane
(
Russell Sage, 2011
),
117-132
.
Finds that children from low income families increasingly lag behind children from more affluent households in terms of college entry and college graduation.