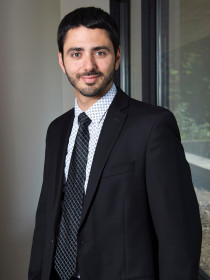 Matthew
Baggetta
Associate Professor of Public and Environmental Affairs, Indiana University-Bloomington
Connect with Matthew
About Matthew
Baggetta's research focuses on civil society, civic engagement, and social movements with a particular focus on membership-based organizations. Overarching themes in Baggetta's writings include the importance of creating opportunities for members to actively participate in and lead organizations and the ways such opportunities can influence members and communities. Baggetta serves on the board of directors of the Melos Institute, a think tank focused on membership-based organizations, and contributes to Mobilizing Ideas, an interdisciplinary blog focused on social movements.
Contributions
Kenneth T. Andrews

Matthew Baggetta
Publications
"
Learning Civic Leadership: Leader Skill Development in the Sierra Club
" (with ), in
Interest Group Politics (8th Edition)
, edited by
Allan J. Cigler and Burdett A. Loomis
(
CQ Press, 2011
),
110-138
.
Shows what skills environmental association leaders learn, how much they develop those skills, and what associational settings foster that learning.