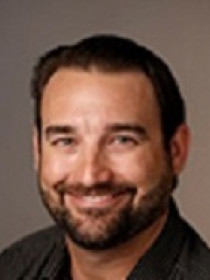 Matthew
Gratias
PhD Candidate in Political Science and International Relations, University of Southern California
Connect with Matthew
About Matthew
Gratias studies U.S. foreign policy and nuclear proliferation, focusing on nuclear posture in authoritarian regimes. His research deals with a variety of subjects: nuclear security, authoritarian politics, civil-military relations, and Iran's domestic politics. He was an intelligence analyst and crypto-linguist with the U.S. military and intelligence community from 2002-2008, focusing on Iranian influence in post-2003 Iraq.
Contributions
Publications
"
What We Talk about When We Talk about Nuclear Iran: Nuclear Weapon Acquisition, Posture and Conflict
,"
Annual Convention of the International Studies Association
,
2013
.
Explains the relationship between nuclear posture and the risk of inadvertent conflict. Develops a model of nuclear posture formation and explores Iran's potential future nuclear posture options.
"
Iran and the Nuclear Threshold: Where is the Line?
" (with ).
The Nonproliferation Review
20
, no.
1
(
2013
):
13-38
.
Clarifies and evaluates the intellectual underpinnings of the respective military red lines that Western leaders have drawn against Iran's developing nuclear program. We show through theoretical and empirical analysis that the likelihood that Iran will choose an "Israeli-style" policy of creating an arsenal of untested but operational nuclear bombs is very low.