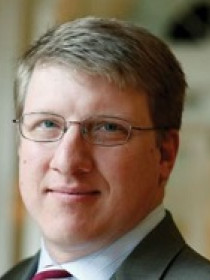 Matthew
G.
Springer
Associate Professor Robena and Walter E. Hussman, Jr. Distinguished Professor of Education Reform, University of North Carolina, Chapel Hill
Connect with Matthew
About Matthew
Springer's research interests involve educational policy issues, with a particular focus on the impact of policy on resource allocation decisions and student outcomes. His current research includes studies of the impact of performance-based incentives on student achievement and teacher turnover, mobility, and quality; the impact of educator evaluation systems on educator outcomes; and the strategic resource allocation decision-making of schools in response to school accountability programs. By working closely with practitioners, policymakers, and researchers, his work intends to not only add knowledge in a traditional academic sense, but also to inform educational research, practice, and policy development. He has served on several advisory committees charged with designing performance-based compensation systems for teachers and principals at the state and district level and has testified on performance-pay and educator evaluation policies in Florida, New York, Oklahoma, and Texas. He has also conducted analyses of school finance systems in Alaska, Kentucky, Missouri, and South Carolina.