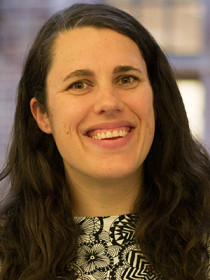 Megan
Finn
Assistant Professor of Informatics, University of Washington-Seattle Campus
Areas of Expertise:
Science & Technology
Media & Public Opinion
Connect with Megan
About Megan
Finn's research examines relations among institutions, infrastructures, and practices in the production, circulation, and use of information and data. Finn analyzes how these themes shape experiences of disaster in her first book, called Documenting Aftermath: Information Infrastructures in the Wake of Disasters, with MIT Press. Finn's newest projects examine ethical practice in information security research, and the impact of new technology policies (such as the EU GDPR and India's Right to Privacy) on personal data management from a transnational perspective. Finn's work brings together perspectives and approaches from information studies, science and technology studies, and the history of media, information, and communication. Throughout her research, Finn engages questions that require historical and contemporary analysis, including: How do changing technological infrastructures, information practices, and technology policies co-construct possibilities for living?