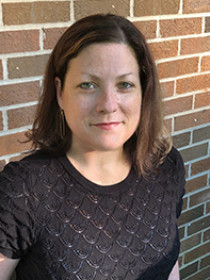 Megan
E.
Heim LaFrombois
Associate Professor of Community Planning, Auburn University
Connect with Megan
About Megan
Dr. Heim LaFrombois' research focuses on community development, urban inequalities, participatory forms of community planning, public policy, and feminist approaches to urban studies and research. Central to her work is a focus on community engagement as a vehicle for addressing urban inequalities with the goal of informing planning practice and policy and improving cities. Overarching themes include an examination of how urban space is used and by whom, and how urban space is regulated, paying special attention to the roles of race, class, gender, and sexuality; and an examination of how cities' use and present data to set planning agendas.
Contributions
Publications
"
(Re)Producing and challenging gender in and through urban space: women bicyclists' experiences in Chicago
"
Journal Gender, Place & Culture:A Journal of Feminist Geography
26
, no.
5
(
2019
):
659-679
.
Explores how women bicyclists must demand and negotiate public space; how their movement and activities are constrained in public space; how gender roles and social reproduction issues intersect with bicycling; and how social, quasi-advocacy group bicycle rides are used as a strategy, with mixed results, to address barriers to women bicyclists' mobility.