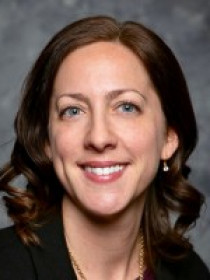 Meghan
E.
Rubado
Assistant Professor of Urban Studies, Cleveland State University
Connect with Meghan
About Meghan
Rubado's research focuses on how state and local governments can provide efficient, equitable, and high-quality services to their citizens. I apply my research interests to various topics, including environmental policy, public safety policy, and inter-governmental collaboration. My dissertation examined how and why local governments cooperate with one another for service provision, and I continue to examine questions around collaborative governance and regionalism. Other current areas of research include local and regional policymaking under conditions of sustained population loss and how the decline of local newspapers affects local politics and quality of representation.
Publications
"
The Role of Local Government Collaboration in Legacy Cities
" in
Legacy Cities: Continuity and Change Amid Decline and Revival
, edited by
J. Rosie Tighe and Stephanie Ryberg-Webster
(
University of Pittsburgh Press, 2019
),
21-36
.
Discusses the ways in which local governments collaborate with one another, as well as with private and non-profit actors, in the context of sustained population loss and economic decline.
"
Annexation and Consolidation
" in
Guide to Urban Politics and Policy in the United States
, edited by
Christine Kelleher Palus and Richardson
(
Dilworth CQ Press, 2016
),
245-253
.
Discusses various ways in which local government boundaries can change, as well as related politics, challenges, and opportunities.
"
State Agency Discretion in a Delegated Federal Program: Evidence From Drinking Water Investment
" (with ).
Publius: The Journal of Federalism
44
, no.
4
(
2013
):
564–586
.
Discusses the ways in which state agencies exercise discretion in distributing funding through a federal drinking water investment program depend upon the expertise of the agencies in charge of these decisions. Agency discretion played out differently depending on whether the program was administered by environmentally-focused state agencies or finance-focused state agencies.