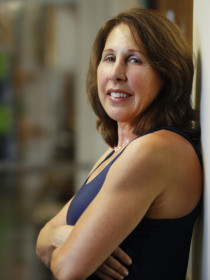 Melissa
Ellen
Stimell
Interim Director, International Center for Ethics, Justice, and Public Life; Academic Program Director, Brandeis Summer in The Hague; Academic Program Director, ENACT; Chair of the Program in Social Justice and Social Policy, and Professor of the Practice in the Legal Studies Program, Brandeis University
Areas of Expertise:
Law & Courts
Civic Engagement
Public Health
Connect with Melissa
About Melissa
Stimell currently teaches Advocacy for Policy Change, Conflict Analysis and Intervention, Brandeis Summer in The Hague, and the seminars accompanying the internship programs for the Legal Studies Program and the Program in Social Justice and Social Policy. 
She received her undergraduate degree from Cornell University and her law degree from Boston University School of Law. Stimell has been a public interest attorney for over 30 years, focusing on the representation of vulnerable populations in such areas as, criminal law, discrimination of individuals with disabilities, and child welfare.