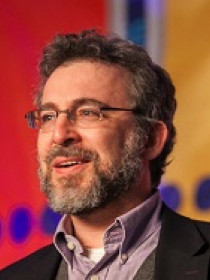 Micah
Altman
Director of Research, MIT Libraries, and Head/Scientist, Program on Information Science, Massachusetts Institute of Technology
Non-Resident Senior Fellow, Brookings Institution
Connect with Micah
About Micah
Altman conducts research in social science, information science and research methods – focusing on the intersections of information, technology, privacy, and politics; on electoral transparency and participation; and on the access to, transparency of, reliability of, governance of, and policy applications of scientific research. He is a Co-Principal Investigator, with Michael P. McDonald, in the Public Mapping Project, which works with good government organizations such as Common Cause, the Midwest Democracy Network, and League of Women Voters to apply technology to enable transparency and participation in redistricting, electoral mapping, and election administration. As part of his these efforts, Drs Altman and McDonald have received the Tides Foundation Pizzigati Prize for creating software in the public interest – in support of nonprofit sector and social change; the O'Reilly Strata Data Innovation Award for Social Impact; the American Political Science Association's Best Research Software Award, awards by the Information Technology & Politics section; and made Politico's list of Best Policy Innovation. Dr. Altman is a Senior Fellow (non-resident) in Governance Studies, at Brookings; serves on the board of iSolon, a policy institute committed to exploring and advancing opportunities for democratic reform brought about by new information technologies; is chair of the National Digital Stewardship Alliance a consortium of over 150 organizations committed to long-term public access to digital research, heritage, and public records information.
Publications
"
National Agenda for Digital Stewardship
," (with ),
Library of Congress
,
2013
.
Argues that digital stewardship is vital for the authenticity of public records, the reliability of scientific evidence, and the enduring accessibility to our cultural heritage. This report identifies the highest-impact opportunities to advance the state of the art; the state of practice; and the state of collaboration within the next 3-5 years.
"
Public Participation GIS: The Case of Redistricting
," (with ),
Proceedings of the 47th Annual Hawaii International Conference on System Sciences
,
IEEE/Computer Society Press
,
2014
.
Shows how three major factors influenced the effectiveness of efforts to increase public input into the political process through crowdsourcing. First, open electoral mapping tools were a practical necessity to enable substantially greater levels increase public participation. Second, the interest and capacity of local grassroots organizations was critical to catalyzing the public to engage using these tools. Finally, the permeability of government authorities to public input was needed for such participation to have a significant effect.
"
Communicating Science and Engineering Information Data in the Digital Age
," (with ),
National Academies Press
,
2012
.
Summarizes challenges and best practices for disseminating government statistics. And recommends that best practices require shifting emphasis from the dissemination of reports to the dissemination of data of replicable, auditable, authentic data through open public API's.
"
Publishing: Credit Where Credit is Due
" (with ).
Nature
508
(
2014
):
312-313
.
Argues for increasing transparency in research through formally documenting and publishing all substantial contributions to the research supporting a published finding, and provides a taxonomy of roles that can be used to increase comparability of contributions across research publications.
Numerical Issues in Statistical Computing for the Social Scientist
(with ) (
John Wiley and Sons, 2003
).
Demonstrates the widespread sensitivity of the results of statistical analysis in social science to hidden computational choices and to measurement error. We develop methods to test statistical results for robustness to algorithm choice, software implementation, and measurement error.
"
Modeling the Effect of Mandatory District Compactness on Partisan Gerrymanders
"
Political Geography
17
(
1998
):
989-1011
.
Uses computer simulation and optimization methods to show how compactness standards can be used to limit gerrymandering, but only if such standards require severe compactness. This article was cited by the Supreme Court in the United States, in both the plurality and dissent, as part of their Vieth v. Jubelier 2014 decision.