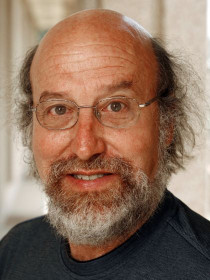 Michael
Givel
Professor of Political Science, University of Oklahoma-Norman Campus
About Michael
Professor Givel is professor of political science at The University of Oklahoma.
Publications
"
Tobacco Lobby Political Influence on U.S. State Legislatures in the 1990s
" (with ).
Tobacco Control
10
(
Summer 2001
):
124-134
.
Demonstrates how in the 1990s the tobacco lobby engaged in a comprehensive and aggressive political effort in state legislatures to sell tobacco with the least hindrance using lobbying, the media, public relations, front groups, industry allies, and contributions to legislators; finds that the lobby's political clout is tempered by its poor public image, which forces tobacco lobbyists to conduct business in a behind-the-scenes manner that public health activists would do well to draw attention to.
"
Heartland Tobacco War
" (with ) (
Lexington Press, forthcoming
).
Chronicles the political and public relations battles between health advocates and forces supported by the tobacco industry in Oklahoma from the 1980s to the present.
"
Punctuated Equilibrium in Limbo: The Tobacco Lobby and U.S. State Policy Making From 1990 to 2003
"
Policy Studies Journal
34
, no.
3
(
2006
):
405-418
.
Examines whether tobacco policy trends – which find the tobacco industry aggressively lobbying against taxes and regulations on its product – can be generalized to punctuated equilibrium theory ideas that policy monopolies are stable over long periods and usually change because of sharp and short-term exogenous shocks to the policy system.
"
The War on Poverty Revisited: The Community Services Block Grant Program in the Reagan Years
" (
University Press of America, 1991
).
Focuses on the new Community Services Block Grant program and analyzes the impact of the program's switch to a more decentralized federal funding system to assess the U.S. government's war on poverty in the 1980s.