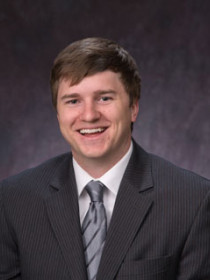 Michael
Hayes
Assistant Professor of Public Policy, Rutgers University-Camden
Connect with Michael
About Michael
Hayes' research focuses on public finance topics including employee turnover, tax and expenditure limitations (TELs), summer learning loss, and four-day school weeks. Overarching themes in Hayes' writings are providing policymakers with data and estimates of the effects of public policies in order to help improve social outcomes. His research has been published in various academic journals including the American Journal of Education, Economic Letters, Educational Policy, Journal of Economic Geography, Public Budgeting & Finance, and Public Personnel Management.
Publications
"
Police Shootings, Civic Unrest and Student Achievement: Evidence from Ferguson
" (with ).
Journal of Economic Geography
18
, no.
3
(
May 2018
):
663-685
.
Documents the negative effect of the police shooting of an unarmed black teenager and the resultant civic unrest experienced in Ferguson, MO. Finds that the unrest led to statistically significant, arguably causal declines in elementary school students' math and reading achievement, and that attendance is one mechanism through which this effect operated,
as chronic absence increased by five percent in Ferguson-area schools.
"
Spring or Fall Annual Tests? Implications for Value-Added Models
" (with ).
Teachers College Record
(
2018
).
Notes that school districts rely on standardized tests that are only administered once per academic year to produce value-added measures (VAMs) of teacher effectiveness. Finds that spring assessments are preferred to fall assessments, at least when the objective is to obtain valid
VAM-based estimates of school or teacher effectiveness.