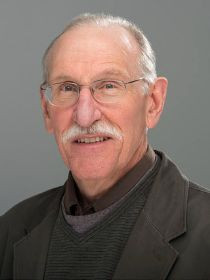 Michael
W.
Howard
Professor of Philosophy, University of Maine
Connect with Michael
About Michael
Howard's research focuses on sharing the burdens of climate change equitably, and universal basic income. Overarching themes in Howard's writings include carbon dividends as a form of partial basic income, whether basic income is exploitative, and what justice requires of states in sharing the burdens of climate change. Howard serves as President of the US Basic Income Guarantee Network, and co-edits the journal Basic Income Studies.
Publications
"
Arguing for Universal Basic Income: Precariousness, Not the End of Work
"
Basic Income Faculty Journal
(
2018
).
Describes how Universal basic income (UBI) is in the news, and is being considered by leading politicians (including Obama and Clinton), titans of business (including Facebook co-founders Mark Zuckerberg and Chris Hughes, and venture capitalist Sam Altman), and union leaders such as Andy Stern. Mentions how there are many factors contributing to the news explosion, including the 2016 Swiss referendum, and basic income pilot projects in Canada, Finland, India, and elsewhere.
"
Universal Basic Income Roundtable
," (with ),
The University of Maine
,
November 2019
.
Discusses how the Margaret Chase Smith Policy Center invited local, regional, and international experts on universal basic income (UBI) to participate in a new feature: Maine Policy Perspectives.
"
Ecological Effects of Basic Income
" in
The Palgrave International Handbook of Basic Income
, edited by
Malcolm Torry
(
Palgrave Macmillan, 2019
),
111-132
.
Offers a comprehensive discussion of all the important aspects of the Basic Income debate for academics, policymakers and interested individuals.
Exporting the Alaska Model: Adapting the Permanent Fund Dividend for Reform around the World
(with ) (
Palgrave Macmillan, 2012
).
Examines the feasibility of exporting the Alaska model (the Alaska Permanent Fund and the Permanent Fund Dividend) to other places and for other kinds of resources. Resource dividends can be part of a solution to world poverty, and there is scope for development of the Alaska model in "resource-poor" states like Vermont, among the rapidly growing number of sovereign wealth funds, as part of environmental policies such as carbon capping and elimination of fuel subsidies, and through application to social as well as natural shared resources.
Alaska's Permanent Fund Dividend: Examining Its Suitability as a Model
(with ) (
Palgrave Macmillan, 2012
).
Examines the history, economics, politics, and ethics of permanent funds and resource dividends based on the Alaska model, in which every citizen receives an annual dividend from a fund based on common ownership of natural resources. Howard and Widerquist argue that there are good reasons to link basic income policies to resource taxation.
"
Sharing the Burdens of Climate Change: Environmental Justice and Qualified Cosmopolitanism
" in
Ethics and Global Environmental Policy: Cosmopolitan Conceptions of Climate Change
, edited by
Paul G. Harris
(
Edward Elgar, 2011
),
108-128
.
Argues that the costs of climate change need to be shared globally in a way that both holds polluters responsible for the costs of pollution and also takes account of ability to pay.
Socialism
(
Humanity Books, 2001
).
Brings together a few classic works and contemporary assessments of socialism with respect to such themes as freedom, equality, democracy, ecology, technology, popular culture, and religion.
Self-Management and the Crisis of Socialism
(
Rowman & Littlefield, 2000
).
Defends economic democracy—worker-managed firms and social investment, in a market economy—as an alternative to contemporary capitalism and to a planned economy.